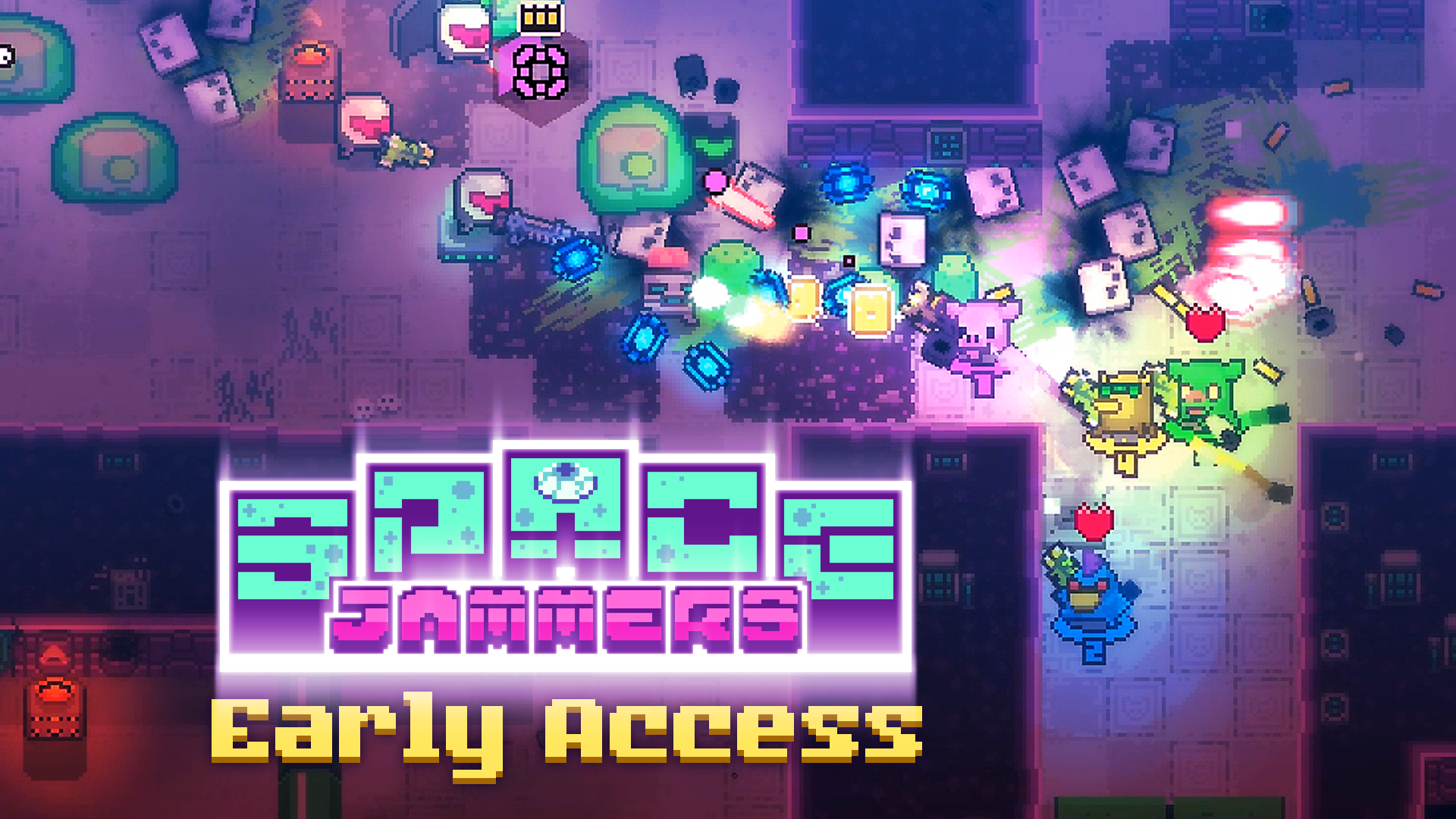 Space Jammers
Update #6 - Patch v0.492 LIVE! Stats, Progression, Rewards, and More!
---
This patch relied heavily on there being a back-end involved. Q/A for this took the longest which is why this update took so long. Before this I didn't have much knowledge on this topic so there may still be some bugs. Pls post about any bugs you do find, that will help me to polish these up.
For a more detailed list of features and fixes, read the changelist.
New Features:
Player Stats.
Cloud Saving.
Progression.
Daily/Weekly Challenges and Rewards.
Support for Razer Chroma peripherals.
Balanced gameplay.
New UI.
More Twitch play features.
In-game Feedback form.
In-game messages from the developer.
Supporter credits.
Support for user generated content.
Volume Sliders!!!
What's Next?
The next update will include some more content made by myself and select Kickstarter supporters. Be on the lookout for new weapons, user generated content and enemies, bosses and levels!
Files
EARLY ACCESS - Win v0.492
21 MB
Feb 04, 2018
EARLY ACCESS - Mac v0.492
22 MB
Feb 04, 2018
EARLY ACCESS - Linux v0.492
20 MB
Feb 04, 2018